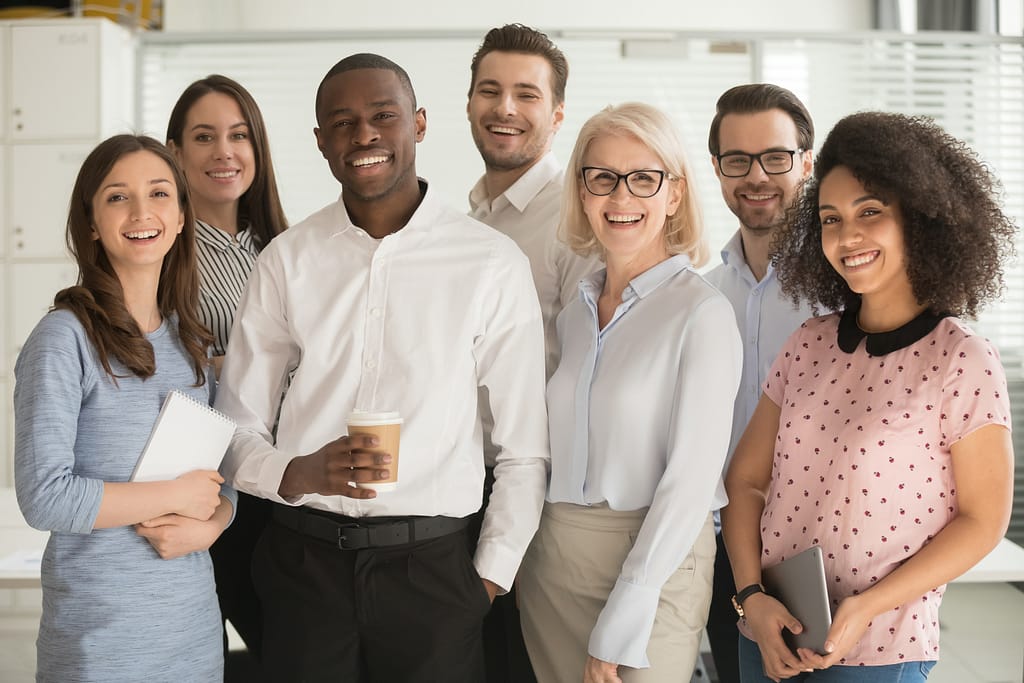 Following a volatile two years, the role of HR has changed radically.
First, people professionals were responsible for managing the effects of Brexit, then the pandemic, with HR functions became central to how businesses navigated unprecedented times and working-from-home models, but now HR teams face a tangled web of new issues related to rising business and living costs, fierce competition for talent and widening skills gaps. 
In the face of such challenging environments, HR training and qualifications will be essential to make sure HR teams are supported and CIPD accredited qualifications set the bar.

City Skills is now offering the CIPD Associate Diploma in People Management Level 5 to existing HR professionals that want to step into management roles.
City Skills Tutor Jim Blythe looks at the way training can support people professionals to help businesses to stabilise and empower their people.
Says Jim, "HR, like so many other things in business is changing. Fuelled by first Brexit, then Covid, which made virtual or remote working essential and now the preferred model for a lot of people, we are now seeing a new set of challenges in both our personal and professional lives which HR teams are dealing with.
"As businesses establish the best way to support the requirements of their workforce People professionals are somewhere in the middle, trying to sort through individual situations, unpicking specific problems as well as driving performance and change.
"It means there are an awful lot of skills needed within the HR function."
"Despite these ongoing changes, businesses are still under pressure to ensure they have everything in place to support their remote workforce, drive innovation and meet revenue targets.
"In addition, HR plays a key role in developing, reinforcing the values or changing the culture of an organisation. This, on top of pay, performance management, training and development, recruitment and on-boarding, which are still all essential elements of a business ecosystem covered by HR.
To maintain control over all of these elements, HR teams need to stay sharp, keep abreast of what's going on and how the world continues to change."
HR Qualifications from the CIPD
Learning whilst on the job might seem daunting but the CIPD Associate Diploma in People Management Level 5 is designed for existing HR professionals to help them gain further, practical insights into a variety of key HR topics including resourcing, reward, organisational performance and evidence-based practice.
They will also get a sound understanding of how HR fits into achieving strategic objectives and how data can be used to improve performance across an organisation.
City Skills now delivers this CIPD accredited qualification, which is the equivalent of an undergraduate degree, on-line for HR professionals that want take on more senior HR roles.
Jim continues, "There are seven modules studied in all, which together cover all of the elements an experienced HR professional has to know. But of course, during a webinar if anything comes up that we feel the group needs to now, we are able to discuss that too. This way we can make sure we include any small changes and can discuss ways of applying legislation, policies and practical elements with peers, making everything very relatable."
Online HR Qualifications
This HR qualification is designed and delivered by HR specialists to help HR and people professionals succeed in their studies. Wherever you are in the world, you can access this HR qualification online. 
Weekly live webinars encourage participation and interaction with other HR and people professionals, facilitated by an expert tutor who will lead the classroom environment. 
In addition, learners are assigned a development coach, who will attend regular 1-2-1 assignment surgeries, while after each assignment there is a drop in session to support learners as required.
Adds Jim, "For some businesses the Covid pandemic, subsequent lockdowns – and the move to remote working -has meant a complete change to employment terms and conditions and while some have adapted quickly, for others it has taken some time. For many, work still starts and finishes in line with traditional working hours, while for others, without the daily commute, flexible working means later starts or earlier finishes, but whatever the model productivity must be maintained and performance must be managed."
"In general, businesses need to learn how to balance their workforce and customer commitments in ways that are most productive for all parties. To do so it's important to recognise what skills a HR function needs to best support its workforce whether they are in or out of the workplace."
Whether you're looking to develop your HR career or you are an employer that wants to equip their people professionals with the skills to thrive in a changing professional landscape, HR qualifications, accredited by the CIPD offer a proven approach to learning and development.
For more information about this CIPD HR qualification visit https://city-skills.com/cipd-diploma-people-management/