Teaching & School Apprenticeships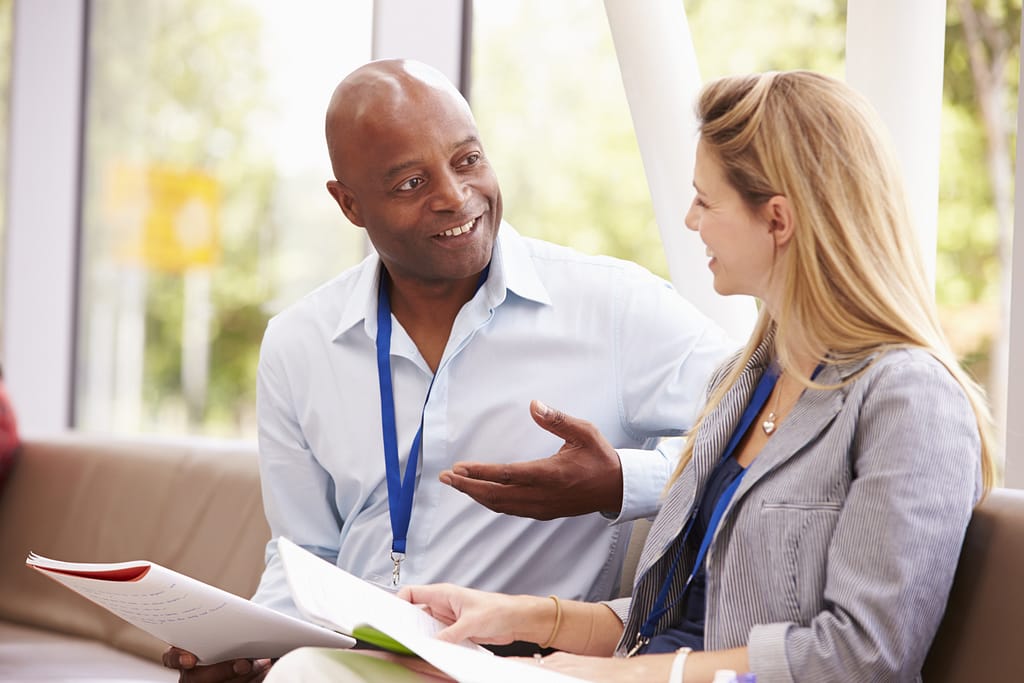 Enhance your employees, improve on training and increase development with our apprenticeships.
It is a common misconception that promoting apprenticeships in school is all about inspiring students to consider the wide range of career opportunities that apprenticeships can offer, however, there is a growing number of schools across England that are accessing apprenticeship funding to boost their training and development budgets and unlock an exciting range of programmes for both their teaching and support staff.
Apprenticeships
Schools may sometimes feel like there is not enough time to look at anything outside of the daily priorities, especially with the challenges that the Covid pandemic has brought. However, there remains a huge, untapped opportunity for schools and Multi-Academy Trusts to utilise the apprenticeship levy to boost the motivation, retention and overall skills of their workforce, which can lead to improved learning outcomes for students.
School-based apprenticeships, designed for middle and senior school leaders can build and strengthen both individual and team capacity, helping to ensure that every member of a leadership team has the knowledge and skills to work alongside and support headteachers.
Who can be an apprentice?
Apprenticeships are not restricted to young people or new recruits. Anyone can be an apprentice at any age and benefit from Government funding to gain a professionally recognised qualification to add to their skills. Apprenticeships can be for your existing staff members, or you can take on a new member of staff as an apprentice.
City Skills offer apprenticeships that support many areas of your school:
Administration and office staff
Teaching Assistants
Middle Leaders and Senior Leaders
Dual Professional Staff who manage other teachers and staff
HR Manager, HR personnel or HR support staff
Advanced Skills Educational Coach Level 4
Advanced Skills Educational Practitioner Level 4
Advanced Skills Educational Leader Level 5
Advanced Skills Teaching Assistant Level 3
Coaching Professional Level 5
Advanced Skills Educational Coach Apprenticeship (ASEC) Level 4
An advanced skills coach will use progressive strategies and approaches to assist others in defining individual and organisational objectives, clarifying priorities and creating momentum within an organisation.
Advanced Skills Educational Practitioner (ASEP) Level 4
Gain expert understanding of what great teaching looks like and how to develop this in others by facilitating high-quality CPD opportunities and coaching. It is designed for those in either teaching or non- teaching roles.
Advanced Skills Educational Leader (ASEL) Level 5
This apprenticeship has been designed for aspiring or recently appointed senior leaders looking to improve their leadership capability. Participants complete the Operations or Departmental Manager apprenticeship standard alongside a technical certificate created by education sector training experts Olevi.
Teaching Assistant (ASTA) Level 3
City Skills offers an apprenticeship designed for learning support staff working as a Teaching Assistant, Classroom Assistant or Learning Support Assistant working in Key Stage 1 and above.
The Coaching Professional in Education Apprenticeship ensures coaches in schools have the advanced theory, skills, and strategies to engage and empower others to enhance their professional performance. Professional coaching in schools can build the self-belief of other teachers, encouraging them to be curious and self-aware, better equipping them to collaborate, innovate and deal with the many challenges educational organisations face daily.
Benefits of Apprenticeships for schools
Apprenticeships offer schools a great way to improve the skills of their workforce. They combine work with practical, on and off-the-job training and study. They can be used to recruit and train new staff, or to upskill existing faculty.
Apprenticeships can also be tailored to suit the needs of the school by contextualising the knowledge, skills and behaviours to be relevant to each setting and role.
There are many financial incentives. The cost of delivering apprenticeship training and assessment can be 100% subsidised. The new incentive for recruiting an apprentice will give schools a revenue stream of up to £4,000 per apprentice taken on.
Upskill existing school staff
Use your Apprenticeship Levy to invest in your existing staff to boost staff loyalty and retention; you are helping them progress their career with new qualifications, demonstrating that your school values its workforce, which motivates and engages staff members.